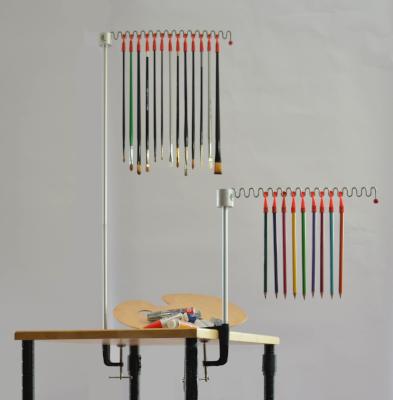 Brush Line Stand
An innovative and revolutionary product for which to store artists brushes in the correct way with the bristles-down
position. This allows them to be displayed during the painting session at eye-level for quick
selection. 120 brushes can be stored or displayed on this multi-hanger stand with up to 8 Lines attached.
You can secure this device with ease to the tabletop (up to 2.5" thickness). Each unit contains
1 table clamp, an extendable three-part pole, a central plate, 2 stainless steel wire (Line) and 10 Brush Tails. View our Brush Line Stand video.